When was the last time you looked through the sites you follow?
Feel free to join in and link back to this post! Maybe I'll discover some new blogs along the way… Otherwise, stick around, you might find something new!

Although Edinburgh-based, this is a site devoted to political commentary, opinion pieces and occasional debates on situations up and down the UK, from the pro-choicers vs pro-lifers at Holyrood, to Westminster and Corbyn's leadership win, and everything in between.
It's been a few months since she surfaced on wordpress, but is very active on twitter.
---
I'm trying to remember if this was another "where have all the writers gone?" search in the reader (yes, I was that needy in the early days of this blog), or a rare visit from someone to me… I think it was the latter?
Anyway, this is a site bursting at the seams with poetry and original content. I'd say it balances between depicting emotion, inanimate objects and their significance, and the world seen through the eyes of a woman quite evenly – although I'm happy to be corrected!
---
The Return of the Modern Philosopher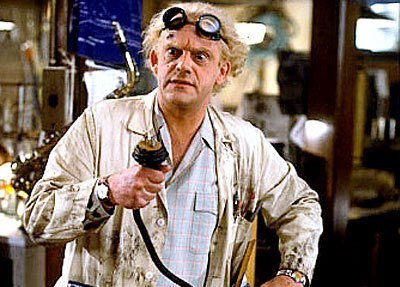 Austin is many things that it's hard to know where to begin. But, I think I found him first, so let's start there! I believe I was searching for something to do with a passion of mine – skiing – and must have been reminiscing about a trip to Maine – where he currently resides – and nearly 2 years* to the day I'm still checking in.
He's a writer for The Nite Show With Danny Cashman, a screenwriter, a blogger for his own site and now a contributor to
The Good Men Project
. So whether it's for
updates
on how he's doing, his
frequent chats
with the Devil, or a gander at his
Sunday Rejects
i.e. jokes that didn't make it (which I haven't seen for a while – is that a good sign?), this site is stuffed to the hilt.
*my anniversary with his site happens on the same day as our EU referendum. Is this an omen?

---
It's been out of action for a year, but when it's up and running it's a charming little place. S&T is a personal blog, ranging from stage show reviews, poetry, style icons of the screen, and day-in-the-life-of posts called postcards.
I originally found this site through our mutual love for NT Live's Frankenstein productions, followed by my own envy for not being able to see their Medea – still haven't had a chance to catch it!
---
California Pixie Vintage Fashion Decor Style Blog/Honey of California
Since moving from wordpress to self-hosting, HoC is now both a blog and an online store, hence the feature of the former and current title. Kimi (that ray of sunshine on the left) is the founder. Whether it's
diy
,
suggestions
for celebrations,
recipes
, or
the occasional tour
of her vibrant home, HoC is like a gigantic moodboard for inspiration.
And the colours are endlessly hypnotic, you'll find yourself gravitating towards vibrant patterns and striking home features on a day out without realising.
---
Yes, I know it's a Monday, but I won't tell if you won't!